Hello book nerds! Welcome to my stop on the Cemetery Boys Book Tour hosted by Hear Our Voices Book Tours! I am so excited for this tour stop because I get to rave about all the reasons why you should read this debut novel from Aiden Thomas!
Releasing in September 1st, Cemetery Boys is all kinds of amazing. I personally thought it was lush, well-crafted, and best of all, it will get you invested. You can see my full review here!
Today though, allow me to be more specific. Here are seven reasons why you should read Cemetery Boys!
The writing
The writing in this book will take your breath away. It was lush and captivating, just enough to excite you and keep things puzzling at the same time. You will love reading the book from start to finish!
The Latinx culture
Expect to see and know more about the vibrant Latinx culture here in Cemetery Boys! From the food, to the various traditions, to the very people, the culture was present and thriving all throughout the book. It was such a delightful experience to read all about it!
The family and friendship
Cemetery Boys highlighted themes like family and friendship in the most beautiful and heartfelt way. There's Yadriel and Maritza's friendship, Julian and his brother's relationship, the found family bond between Julian and his friends, and even Yadriel's rocky yet hopeful relationship with his family and community.
The trans rep
This book highlighted the nuances and struggles of Yadriel as a trans boy. We see him go through a lot of firsts (like him using the boy's comfort room for the first time), and even the most common yet most harmful instances (such as deadnaming and misgendering). And although there was pain, there was also hope. I believe many in the trans community will see themselves in Yadriel, and it's up to us as other members of the LGBTQ+ community and allies to uplift stories like this.
The romance
Yadriel and Julian have such an amazing chemistry and trust me when I say you will be rooting for these two! There was tension, warmth, pining, and angst between the pairing, and to see them fall in love, despite the ticking clock and the conflicts all around them, was absolutely charming.
The plot twists™
Cemetery Boys was filled with a lot of details, back stories, and foreshadowings. All of these will lead to multiple plot twists that will shock you! I have to say, Aiden is a mastermind when it comes to these things and I thought they did such a great job laying it all out for the readers to figure out.
You know that one trope, where Character A gets hurt and Character B loses all rational thought? Yeah, that.
I have a lot of feelings for this trope, okay?! *cries* Maybe you do, too.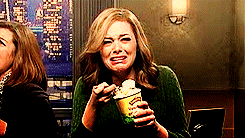 ….
And there you have it! I listed down reasons why you should read Cemetery Boys, and now it's up to you what to do next. *wink*
---
About Cemetery Boys
Title: Cemetery Boys
Author: Aiden Thomas
Genre/s: Young Adult, Urban Fantasy, Paranormal/Supernatural, Murder Mystery, LGBTQ+, OwnVoices
Release date: September 1, 2020
Publisher: Swoon Reads
Goodreads synopsis:
Yadriel has summoned a ghost, and now he can't get rid of him.

When his traditional Latinx family has problems accepting his gender, Yadriel becomes determined to prove himself a real brujo. With the help of his cousin and best friend Maritza, he performs the ritual himself, and then sets out to find the ghost of his murdered cousin and set it free.

However, the ghost he summons is actually Julian Diaz, the school's resident bad boy, and Julian is not about to go quietly into death. He's determined to find out what happened and tie up some loose ends before he leaves. Left with no choice, Yadriel agrees to help Julian, so that they can both get what they want. But the longer Yadriel spends with Julian, the less he wants to let him leave.
---
Buy Links
Goodreads | Amazon | Barnes & Noble |
Book Depository | Kobo | Google
About the Author
Aiden Thomas is a YA author with an MFA in Creative Writing. Originally from Oakland, California, they now make their home in Portland, OR. As a queer, trans, latinx, Aiden advocates strongly for diverse representation in all media. Aiden's special talents include: quoting The Office, Harry Potter trivia, Jenga, finishing sentences with "is my FAVORITE", and killing spiders. Aiden is notorious for not being able to guess the endings of books and movies, and organizes their bookshelves by color.
Their debut novel, CEMETERY BOYS, will be published September 1, 2020.